Translation
The theme is translation ready and its very easy to translate it in your desired language.
Here are the steps.
1) Go to wp-admin/settings/general/ and Select your language.
2) Install and activate this plugin https://wordpress.org/plugins/loco-translate/ ( I am assuming you know how to install plugins, if you do not, please Google it. )
3) Once plugin is activated, you will find a new menu on left. Please go to Loco Translate -> Manage translations, and click on New language link of carena theme. (Please disregard theme name in following screenshot, it was built for another theme. You can still follow the same steps.)
4) On next page, select your language, and click Start translating, on next page you will see list of all available strings and a box to enter their translation.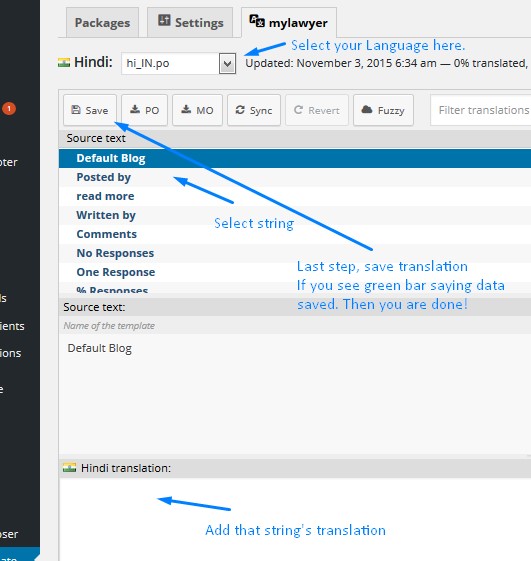 Note that there are over 1000 strings, but you do not need to translate all of them, most of them are being used in Admin panel like in themeoptions etc and can be ignored as front user never see them.
So its recommended that you go through the front website and find and translate terms as needed. There should be under 100 strings that are required.
Once Saved in last step, if you do not see Green bar, and see some permission problems in saving data instead, then please contact your host about it, as its server file permission problem.