Page Builder
This theme is integrated well with Elementor page builder plugin to create content with Drag and Drop interface.
Find out more about that plugin here http://kingcomposer.com/
You can also watch this video for quick overview https://www.youtube.com/watch?v=kFANGxXh6Fw
Here is quick start guide...
Click the purple button and then it will load the page in front end editor. After that ...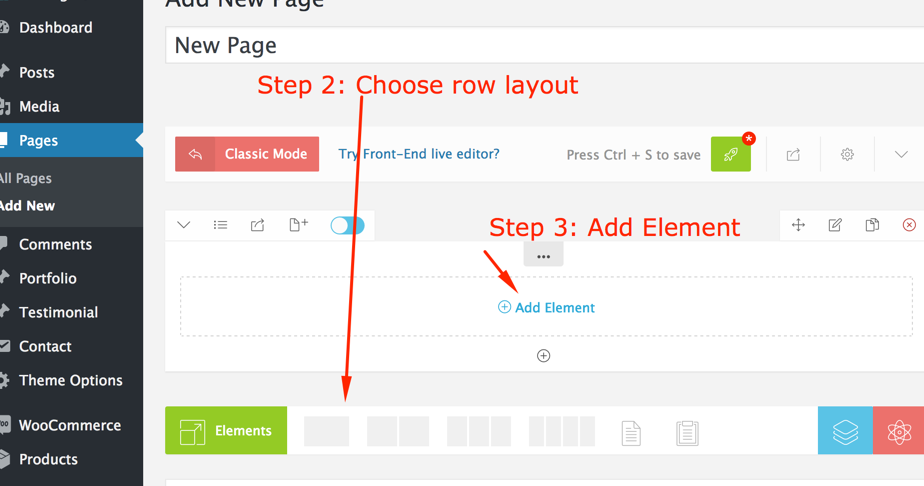 Note: If you need, Documentation for the plugin can be found here https://docs.elementor.com/